Magento Cart ShippingCalc Plugin Module
Posted by Doug Sherman, Last modified by Doug Sherman on 04 Dec 14 07:57 PM
Magento Cart ShippingCalc Plug-In API Module

---
Magento Cart: Accurate Multi-Carrier Real-time Shipping Rates

Our ShippingCalc API Plug-In for Magento instantly provides you access to our Shipping Rates API and allows you to integrate rates from multiple carriers (DHL, FedEx, USPS, UPS) into your store. There are many advanced features in our Magento Shipping Plug-In; such as drop-shipping from multiple origins, USPS flat rate box calculations, insurance, flexiible handling, packaging material weight, and many more features. Our technology is especially unique in its capability to accurately generate rates for items/quantities that must be packed into multiple boxes.

Intelligent packaging for multiple items
Shipping rates utilize your item dimensions for accurate rates
Domestic and international services supported from any origin
Carrier accounts not required
Advanced capabilities for determining fit into USPS flat rate boxes
Debug Mode
Separate configuration for packing materials weight
Supports both flat rate and carrier-calculated rates
Configure handling per item, package, or order
Charge handling by flat fee or percentage
Determine insurance cost based on value
Supports items limited to particular services
Discounts or free shipping based on the order price
Supports shipping from multiple locations by item
All accessorial carrier charges supported
Offer pickup or delivery based on zip code range

There are many available plug-ins to help merchants ship their orders, but none with the capabilities we offer with our Magento Shipping Plug-In, powered by AuctionInc's patented shipping rate engine. "Take the guess out of shipping", so the shipping prices quoted to your customers are accurate based on your unique business needs.

Magento Plug-In Quick Links




Guide to Plug-In Integration
Download the ShippingCalc plugin and install to your Magento platform
(Magento Connect Manager Direct File Package Upload)
Activate the plugin on your Magento Shipping Settings.
(System -> Configuration => Sales => Shipping Methods (ShippingCalc Module)
Complete our Setup Wizard.
Enter our provided API Account Key into your Magento ShippingCalc settings page.
Configure your default module settings on your Magento ShippingCalc settings page.
For items where your configured default settings dont apply, modify the ShippingCalc settings on your Product page.
ShippingCalc Module Configuration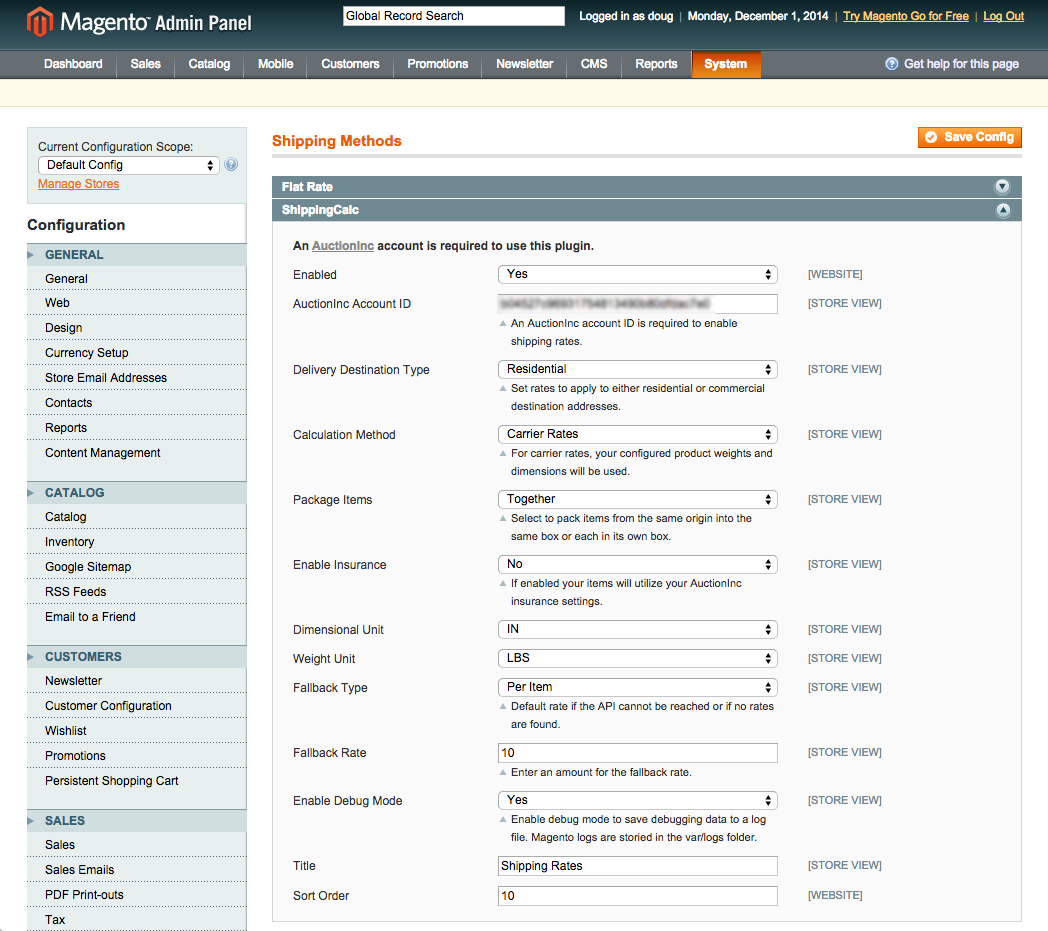 ShippingCalc Product Settings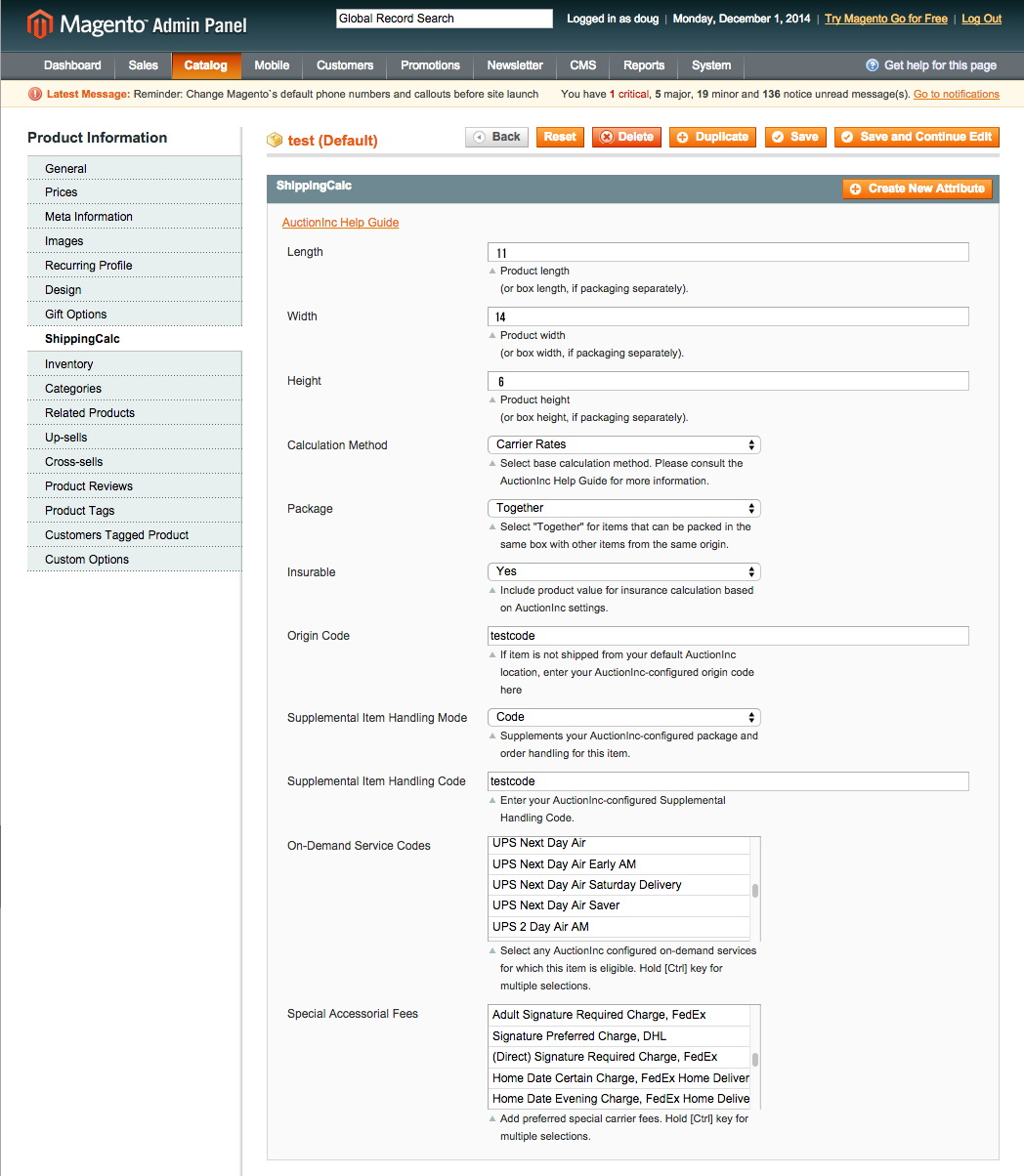 Our module's capabilities go far beyond what is available via either the native shipping capabilities of Magento shipping options or the other available plug-ins. While most shipping modules can sometimes adequately handle simple shipping situations for simple items, they quickly break down when working with multiple items or quantities-- let alone any other complexities. In particular, our plug-in utilizes your item dimensions to generate accurate rates-- a necessity, especially since, starting in 2015, all carriers are using package size as a critical component to determine rates.
The Magento ShippingCalc Plug-In features:
Instant Access to Carriers including USPS, UPS, FedEx, and DHL
Debug Mode to see how rates are being calculated
FREE Support
No setup or cancellation fees; cancel anytime.
2 Weeks FREE
Just $9.95 per month for 500 calls, or $19.95 for up to 10,000
To get started, just download our Magento Plug-In here.

---